The Lorifina dolls were offered by Hasbro earlier this year, where you could design your own, by picking her skin color, hair, eye color and clothes. Lil Mama loved playing on the website and designing different dolls. I decided that this was a doll that we could "play" with together. So we each had to have one. Below are the dolls that were chosen.
Lil Mama's Lorifina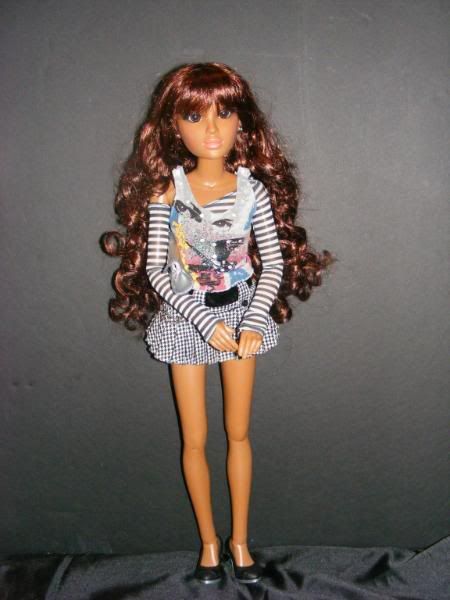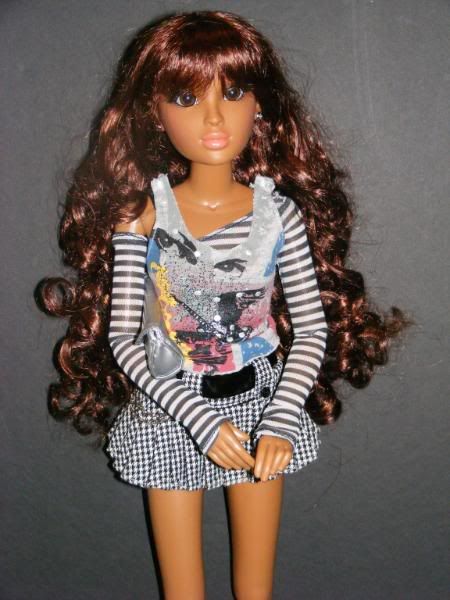 Nay's Lorifina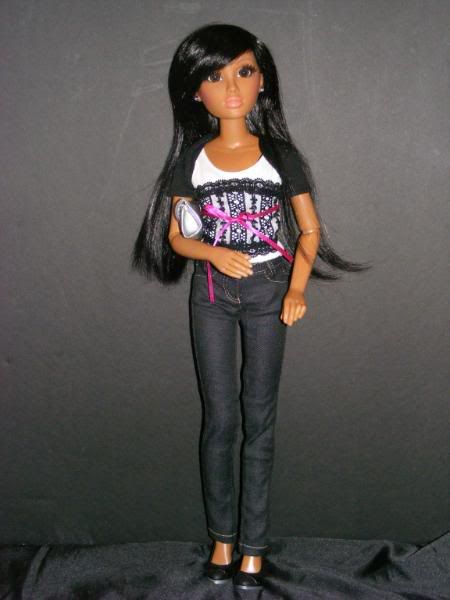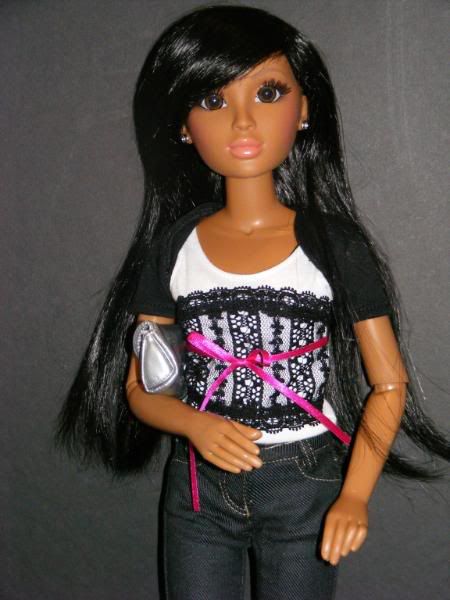 Here they are together: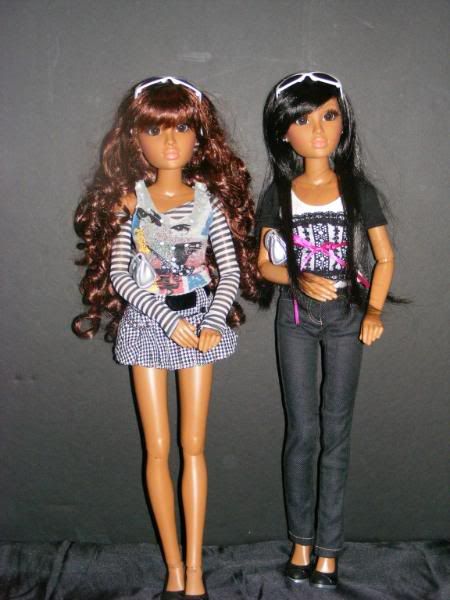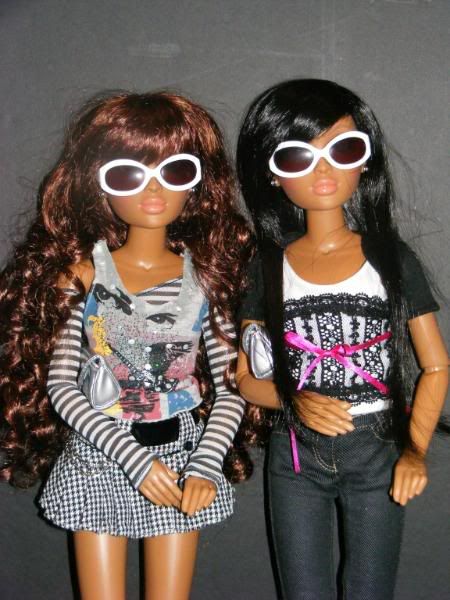 Lorifina seems to have disappeared. The website is no longer there, and the accessories are no longer offered on Hasbro's website. I wonder what happened to these dolls. I thought it would be a popular item. Oh well....at least we got ours.
Nay